---
Experience the freedom of going braless within seconds with our top-rated Seamless Sweatproof Silicone Nipple Covers - the number one choice on the market!
Our clients often tell us these are the best nipple covers they've ever used. The comfort, the softness, and most importantly, the secure hold truly set them apart.
One of our happy customers, J.S., put these covers through a rigorous test on the dance floor at a wedding. Even amidst the sweat and movement, our nipple covers stayed firmly in place.
'I will definitely purchase more when these have run their course,' says J.S., 'but for now, I will continue to clean and re-wear them. I highly recommend getting a pair - they're truly worth it!'" - ⭐⭐⭐⭐⭐ J.S -Verified Review
Each pair is reusable and easily washable - as endorsed by users on TikTok, Snapchat, and Instagram!
Our Silicone Nipple Covers provide waterproof protection and secure, all-day coverage, boosting your confidence to the maximum.
Embrace the summer heat without the discomfort of traditional bras that feel restrictive.
We all know that moment - you're wearing a cute outfit, feeling fantastic, then suddenly, the unwanted bra outline spoils the look. We've been there too, and that's why we created these game-changing nipple covers."
Introducing our Non-Slip Seamless Nipple Covers - your everyday essential with a reusable, skin-grade adhesive that sticks firmly and stays put all day!
They are the ideal solution to eliminate bra lines, double-tank top outlines, and nipple visibility, especially for those ultra-thin shirts.
They're not just practical, but stylish too, making them the perfect accessory for backless dresses for those elegant, timeless events.
Being both waterproof and washable, a simple hand wash is all it takes to keep them clean.
They're excellent at combating sweat and oil build-up, making them the go-to choice for the hot summer weather.
Ultimate in Seamless!😉✨
With an ultra-slim edge thickness of just 0.25 mm, our Matte Nipple Covers offer a seamless finish and smooth coverage beneath any clothing. Feel liberated to go braless and confidently wear any item in your wardrobe.
Experience uninterrupted, seamless protection throughout the day, courtesy of our skin-safe silicone.
Our covers come with a medical-grade adhesive that maintains a firm hold on your skin all day long. Experience the freedom and confidence they bring!
We've Got Your Needs Met!
Comfort, Convenience, and Skin Safety: Our nipple covers are all about promoting your style in comfort and convenience, without compromising skin health.

Soft and Natural Feel: Crafted from soft Invisifeel silicone, each nipple cover provides exceptional comfort. The ultra-thin material blends seamlessly with your skin, creating a natural look and feel. These adhesive nipple covers stick gently to your skin for an unnoticeable fit.

Undetectable Coverage: Outperforming the double-sided fashion tape often used by celebrities, our covers have a matte finish that does not reflect light. Be camera-ready and confident at all times.

Easy to Rinse & Reuse: Designed for longevity, our covers are washable and reusable. Simply rinse in warm water, cleanse with gentle soap, and let them air dry or pat dry. They're as good as new and ready for your next wear!"

Doubling the Size of Standard Nipple Covers:

We're proud that our original covers were already twice as large as standard nipple covers. Now, we're excited to announce our new 5" covers (+), making them the largest silicone covers available on the market. Their seamless design ensures perfect coverage and contouring without compromising comfort.

Adhesive and Comfortable: Crafted from 100% medical-grade silicone, these covers adhere to your skin using your body's natural heat, eliminating the need for potentially irritating adhesives. You can confidently wear these covers all day, rest assured that you'll remain comfortable as if they weren't there at all.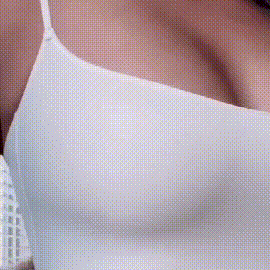 FROM OUR GIRLS
"Doesn't show lines through a shirt. Just what I was looking for! It feels like nothing is on."
@NicoleOnas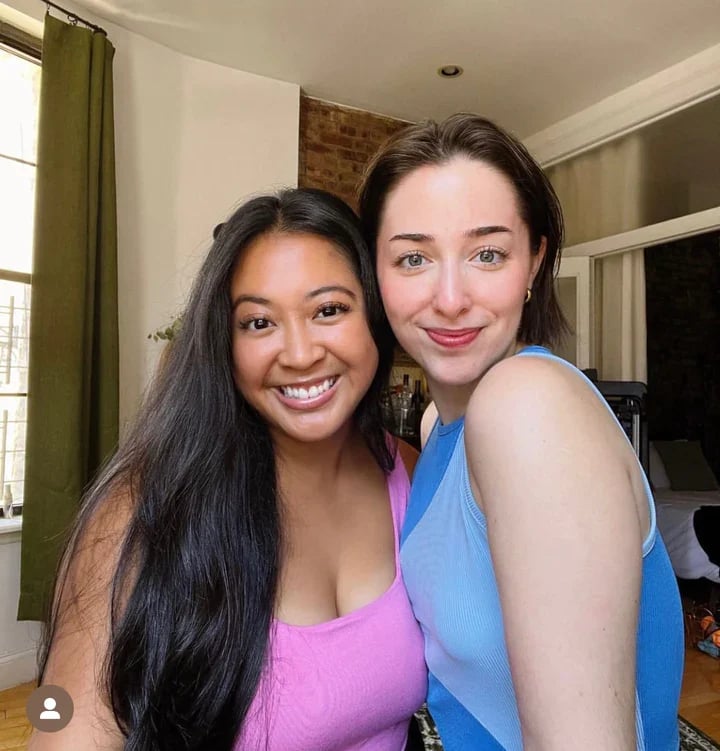 "Saw through a TikTok..was immediately intrigued. The reviews were all raving about the product and they were right! I would rate it a 100/10 if I could!"
@_crystalization_
"I don't understand the magic, but WOW I am so thankful to have found these. They are so durable, and the best part is they don't leave that sticky layer feeling! "
@Ms.Phoenix876
"This is a for-real game changer."
@MyCancerChic
SHOP WITH CONFIDENCE