---
GIVE YOUR FACE THAT EXTRA LIFT AND THE SHAPE IT DESERVES WITH THE INTELLIGENT EMS V FACE MASSAGER!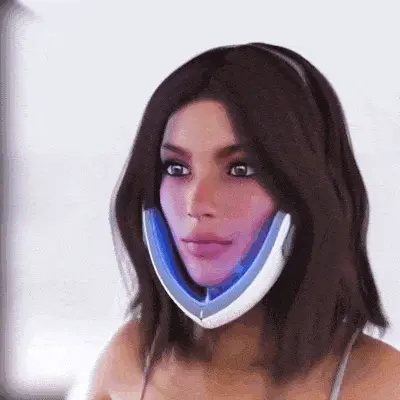 EMS Facial Massager V-Line Lift Up Belt rejuvenates and tightens your skin, making it shine to its true potential! EMS Facial Massager V-Line Lifting Device also stimulates and shapes your face for the Perfect V Shape!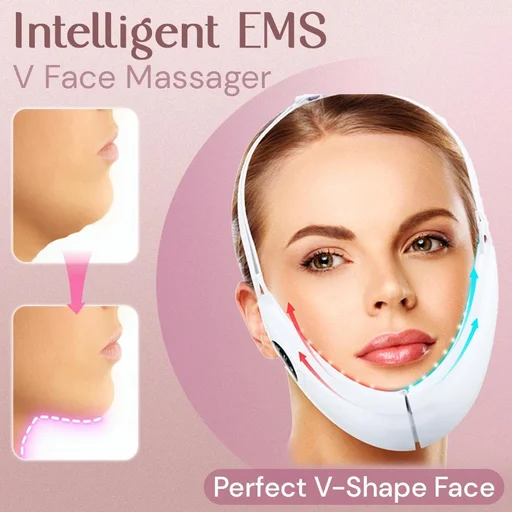 Intelligent EMS V Face Massager has 2 Skin Stimulating Modes:
The Blue Light Mode calms and sterilizes the skin, making pores smaller and making the skin tighter!
The Red Light Mode helps improve blood circulation to your skin, helping it receive the nutrients it needs to look its best and feel its best!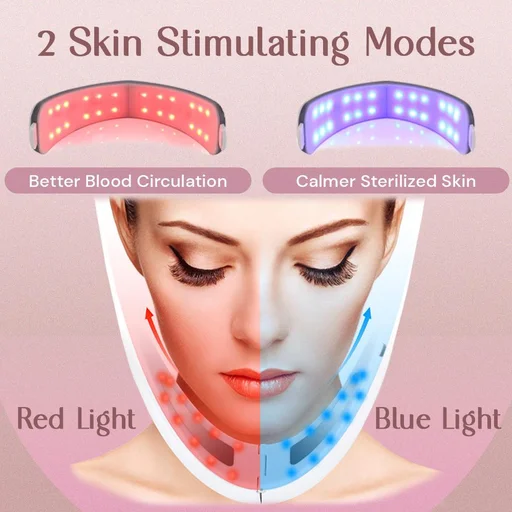 Below you can see how deep each light can penetrate the skin! The Blue Light penetrates the dermis, which is the top layer of the skin. It's responsible for brightening your skin and shrinking your pores.
While The Red Light penetrates the epidermis, which is deeper than the dermis. It improves blood circulation which helps your skin become healthier. It restores the skin's elasticity, making it soft to the touch!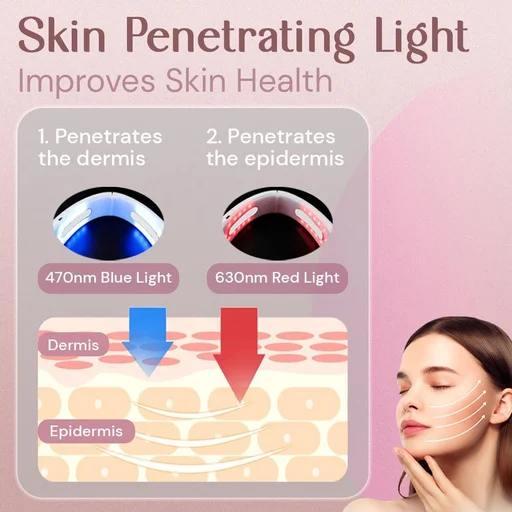 The Intelligent EMS V Face Massager also uses a special skin stimulating feature which is called EMS Vibration. These vibrations help with shaping your face into the beautiful and sought-after V shape! With regular use, you'll get the beautiful face shape that everyone wants!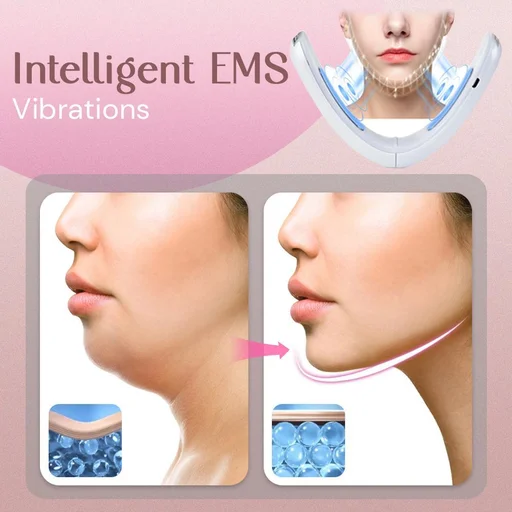 EMS Facial Massager V-Line Face Lifting Up Belt is the perfect 2-in-1 Face Stimulation beauty gadget that lifts your face and shapes it! Give your skin and your face the pampering it deserves!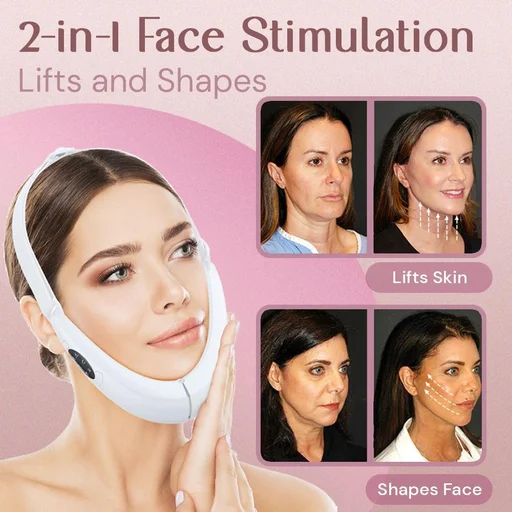 The highly comfortable and elegant design makes it easy to wear, anywhere and anytime! Use EMS Facial Massager V-Line Lift Up Belt Face Lifting Device while running, working, studying, or even while sleeping! Intelligent EMS V Face Massager is so comfortable, that it's like you're not even wearing anything!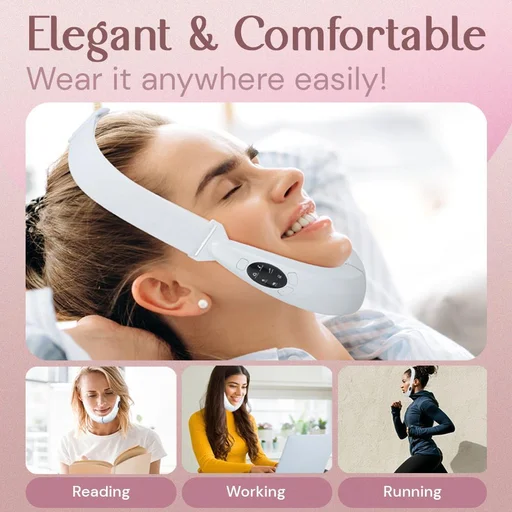 EMS Facial Lifting Device Facial Massager LED Photon Therapy Face Slimming Vibration Massager Double Chin V Line Lift Belt Cellulite Jaw Device also uses an adjustable strap, making it a perfect fit for any face of all shapes and sizes! Work with all head shapes and face types!