---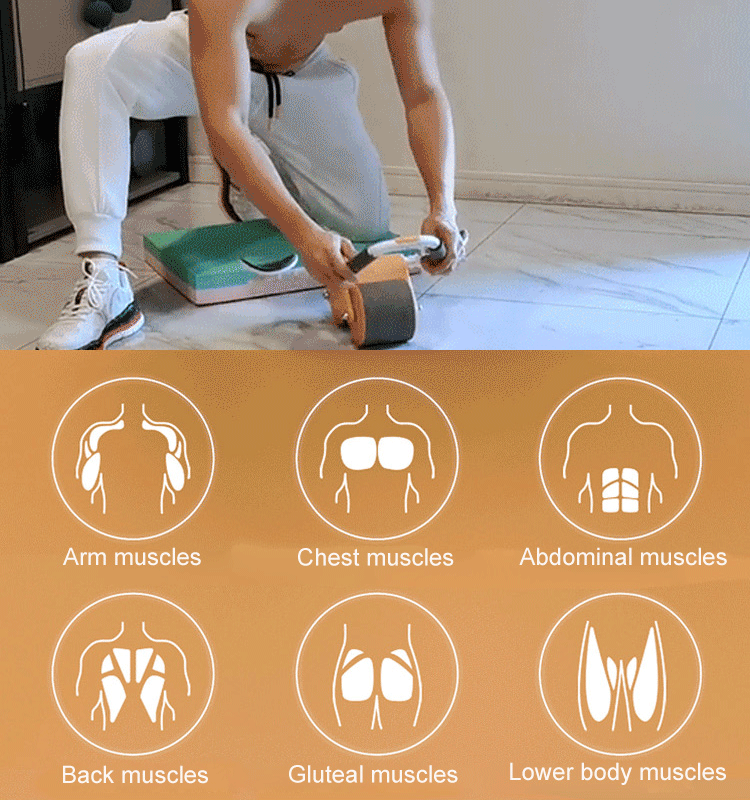 【MAXIMIZE YOUR GAINS, MINIMIZE YOUR EFFORTS】 Achieving the chiseled body you've always desired has never been more efficient! Introducing our cutting-edge ab roller, designed to optimize muscle growth, enhance core strength, and boost stability in a fraction of the time. Experience the thrill of carving your abs and sculpting your physique with our premium ab roller wheel. 

Say hello to a toned and fit body in record time!
【BANISH PAIN, EMBRACE GAINS】Are you fed up with back, neck, or wrist pain during your usual workouts? Look no further than the FRule Ab Roller, specifically designed to alleviate these common aches. Featuring elbow supports and ergonomic curved handles, this ab roller redistributes stress from your arms and shoulders to your core, eliminating the risk of back and neck injuries. Train more effectively and stretch with confidence using our innovative ab machine – pain-free workouts are now within your reach!
【AMPLIFY YOUR FULL-BODY WORKOUT】 Discover the incredible versatility of the FRule Ab Wheel Roller – a true game-changer for total body fitness! Elevate your planks and revolutionize your workout routine with this dynamic piece of abs exercise equipment. Incorporate running, jumping, twisting, and more, engaging every muscle from your toes to your neck. Experience unparalleled efficiency in your workouts and unlock your full potential with the FRule Ab Wheel Roller.
【TARGET YOUR ENTIRE CORE FOR INCREDIBLE RESULTS】 Say goodbye to conventional flat ab rollers – our innovative 4-inch wide curved ab wheel takes core training to new heights! Experience unparalleled flexibility with effortless turns and leans, allowing you to engage both abdominal and oblique muscles more effectively. Burn fat rapidly, sculpt the ultimate 6-pack, and elevate your fitness training with this exceptional core workout equipment. Unleash the full potential of your abs today!
【ENJOY A COMFORTABLE, SILENT AB WORKOUT】Experience a new level of comfort with our premium rubber exercise wheel, designed to provide a noiseless and slip-resistant workout. The handles and elbow supports are padded with EVA foam, ensuring a comfortable grip while absorbing sweat. With our ab roller machine, say goodbye to noise and discomfort, and fully immerse yourself in your workout. Revel in the satisfaction of muscle-building without any distractions – just pure, sweat-drenched enjoyment.
【EXCEPTIONAL FRULE CUSTOMER SUPPORT】 Experience fast delivery and a worry-free guarantee with FRule. If you have any questions or concerns about our ab wheel after receiving it, please don't hesitate to contact us. Our dedicated customer support team will promptly address your issue and ensure your complete satisfaction – you won't be left disappointed. Trust FRule to prioritize your needs and deliver a seamless, hassle-free experience.
SHOP WITH CONFIDENCE