---
Meet the ultimate hula hoop with a non-slip adjustable grip for endless enjoyment.
Experience the ultimate home workout with "TotalFitFun," an all-in-one fitness solution that reignites your passion for exercise while efficiently burning calories.
Effortlessly launch the weight skyward, engaging your leg muscles and core to energize each powerful swing.
✓ Enjoy it while watching TV or listening to music
✓ Engaging & efficient home workout
✓ Comprehensive full-body cardio
💪 An impressive 94% of Hoopers shed 2 inches from their waist within their first 30 days.
💪 An astounding 91% claim hula hooping outperforms conventional cardio techniques.
💪 A significant 87% reported reduced visibility of their back rolls.
Experience the transformation with just 30 minutes daily! Embrace 2023, strap on your Smart Hula Hoop, and elevate your workout routine!
Act now and take advantage of the limited-time sale on the Weighted Smart Hula Hoop!
Regular (24 Links) – Accommodates up to 47 inches
Plus (28 Links) – Accommodates up to 63 inches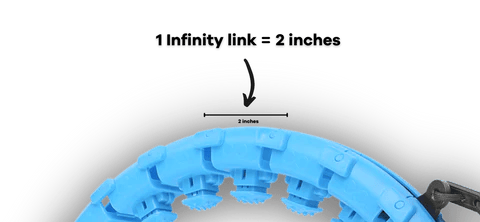 Featuring 24 or 28 detachable sections, our Infinity Hula Hoop adapts to waist sizes from 20 to 52 inches, ensuring lasting usability even as your waist size changes. Each section boasts an ergonomic bump for a soothing belly massage during use.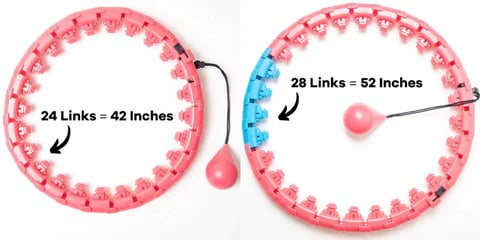 It's hard to believe, but over 8,000 satisfied hoopers can attest: Don't hesitate, embark on the 30-day hula hooping challenge now and experience the remarkable transformation.
SHOP WITH CONFIDENCE