---
Production Information:
[One Size Fits All] The versatile belt fanny pack features four interconnected compartments designed to accommodate a wide range of essentials - from smartphones, cash, cards, IDs, to keys, and travel necessities. Organize and secure your belongings in a way that suits your comfort and convenience, ensuring a hassle-free experience during your adventures.

[Streamlined and Stable] The fanny pack boasts an ergonomic design that securely holds your essentials without any movement, even during the most intense workouts. Its innovative connecting compartments allow you to easily reposition your belongings for optimal comfort, without having to remove them from the belt. Experience peace of mind and convenience during all your activities.
[Premium Comfort Fabric] Crafted with top-grade sports technology material, our running waist pack ensures a chafe-free, bounce-resistant, and distraction-free experience. The moisture-wicking fabric efficiently absorbs perspiration, maintaining a cool and dry sensation throughout your activities.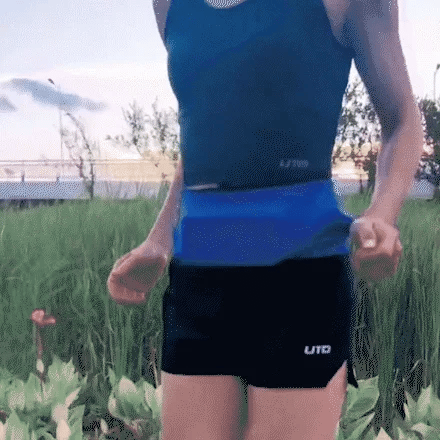 [Sleek and Adaptive] Featuring highly elastic materials, the waist bag seamlessly conforms to your body, providing a slim and secure fit. Its streamlined design ensures that you can run without feeling weighed down by your belongings, resulting in a non-bulky experience even when carrying essential items.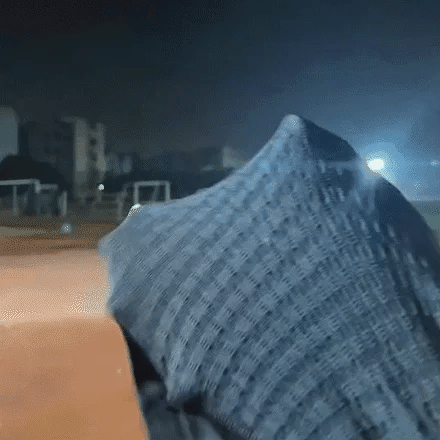 [Discreet and Accessible] The belt's low-profile design allows it to be effortlessly concealed beneath clothing, ensuring privacy and discretion. Despite its hidden nature, you can still enjoy easy access to your belongings through the top-opening pocket, keeping your essentials secure and close at hand.
[Nylon-Blend Construction] Experience enhanced comfort and breathability with our lightweight, super-elastic waist pack made from a premium nylon blend. Designed to wick away sweat and promote air circulation, it ensures optimal performance and wearability during your activities.
[Spacious Secure Compartment] Engineered to stay put without any movement, jiggling, bouncing, or chafing, this large security pocket provides peace of mind and comfort during your activities.    
[Universal Compatibility] Our waist pack's versatile compartments can accommodate a wide range of items, including cell phones, passports, essentials, and credit cards. Designed to fit all phone sizes, it caters to your every need during your adventures.
✨Bulk Savings!
✨✨We recommend purchasing multiple units for convenient replacement and easy washing!
✨✨✨Select your desired colors and sizes, and we'll apply an automatic discount at checkout for added savings!
SHOP WITH CONFIDENCE