---
Experience soothing relaxation and stress relief anytime, anywhere
Treat yourself to a blissful head spa experience as you effortlessly glide your fingers over your scalp, creating a euphoric sensation with each use, effectively reducing stress and anxiety.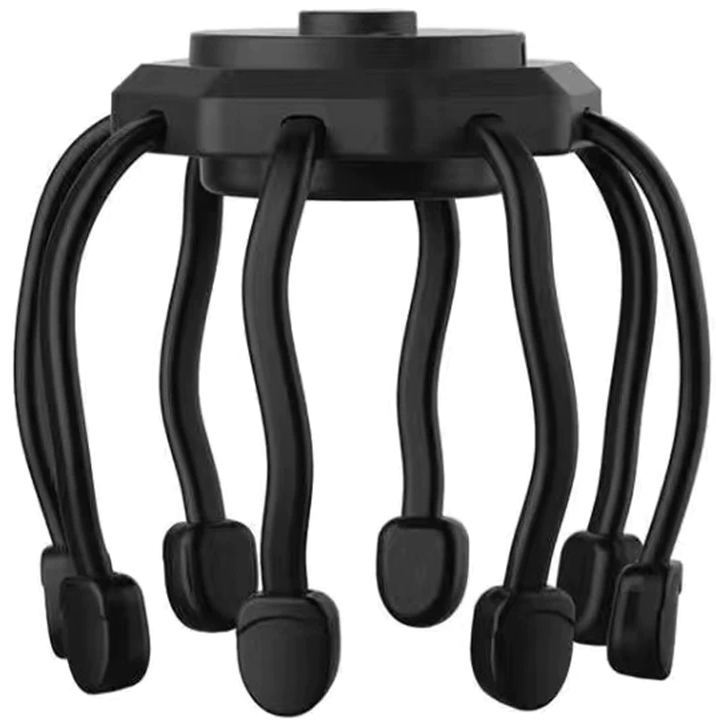 Full Coverage
relaxation with this Head Massager, featuring 8-frequency vibrating contacts and delivering 360-degree massage coverage. Indulge in a hands-free massage while reading, working, or sipping your favorite coffee, as it gently targets your head muscles to alleviate stress and tension effectively.
Three Massage Modes 
Effortlessly activate the head massager with a long press of the button and explore three distinct massage modes tailored to your preferences. Experience a variety of techniques to effectively alleviate stress and tension, catering to your unique massage requirements throughout the day and night.
How It Works
Each massage section features an independent vibration source, ensuring that the functioning of one does not impact the others. The coordinated action of these multiple sections delivers a comprehensive head massage experience. With adjustable vibration intensity and massage rhythm, the head massager caters to users with varying sensitivities, providing a personalized and enjoyable experience for all.
Safety Precautions
This product is intended solely for massage purposes. Refrain from using it while it is charging. If you experience any discomfort during use, please discontinue use immediately.
Benefits:
It Soothes migraines and headaches.

Diminishes stress and anxiety.

Encourages relaxation.

Enhances blood circulation.

Rejuvenates physical and mental well-being
Included in Package:
Specifications:
Material: ABS + PP
Massage Modes: 3 options
Battery Capacity: 500mAh
Control Method: Touch button
Massage Duration: 15 minutes
Number of Massage Heads: 8
SHOP WITH CONFIDENCE