---
4 in 1 Hair Dryer & Volumizer
4 in 1 Hair Dryer Brush is dedicated to helping women achieve beautiful hair they'll love! Whether you desire gorgeous blowouts, big enviable waves, or striking straight locks, this is the styling tool you need.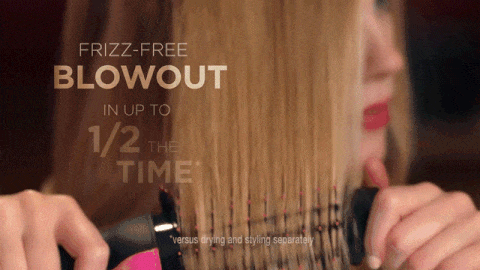 3 Heat Settings
3 temperature settings and 2-speed settings are available for flexible styling. High heat & High-Speed setting to dry and style for thick hair, Medium heat & low speed to dry and style fine thin hair, and low heat & high speed to set hairstyles. Compatible for all hair types.
Safety Protection
 The 4 In 1 Hair Dryer Brush uses a temperature controller, thermal cutoff, and heating elements with protective functions. Providing you with safe and comfortable use.
Features:
Unique Airflow Vents - Enhanced design for faster drying and better coverage.
Oval Design - Gently curved sides for smoothing and round edges for smooth volume and curled ends.
Multiple Heat Settings - Complex drying and styling flexibility for all hair types.
Lightweight, Ergonomic Design - For maximum comfort and ease of use during styling.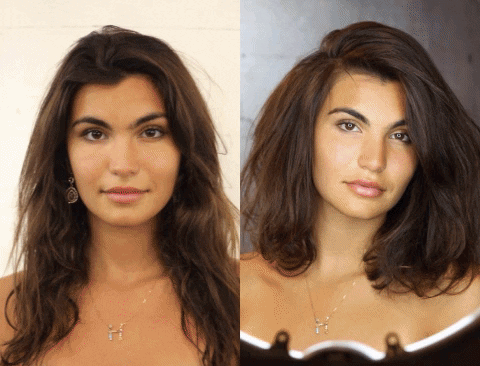 How To Use
Step 1: For faster results, towel dry hair to remove excess water, then run a comb through a damp to detangle for best results.
Step 2: Separate hair into manageable sections.
Step 3: For Smooth Blowouts, place the volumizer close to the roots and brush down toward the ends.
Step 4: For Voluminous blowouts, place the volumizer under the hair close to the roots and roll outward to the ends. For Extra lift at the roots, hold the volumizer for 2-3 seconds under the roots.
Step 5: To curl ends IN, place the volumizer under the ends and hold for 2-3 seconds before rotating inward. To curl ends OUT, place the volumizer OVER the ends and hold for 2-3 seconds before rotating outward.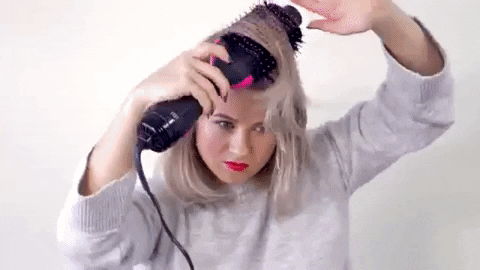 Specification:
Voltage / Power: 110/220v, rated power 1000w
Heating material: Resistance wire
Number of segments: Three files, high-grade normal temperature, low-grade hot air, high-grade hot air
Power cord length: 2m, 360-degree rotation
Air outlet temperature: 120 ° C
SHOP WITH CONFIDENCE