---
Soothe Your Aching Back and Tailbone with Gel Memory Foam Cushion
If you're tired of dealing with back and tailbone pain during long periods of sitting, this cushion can help relieve your discomfort. The U-shaped design helps alleviate pressure on your tailbone while the gel memory foam provides a comfortable and supportive cushion for your back.
The cushion is perfect for use in the car, office chair, or any other place where you'll be sitting for extended periods of time.
With its lightweight and portable design, you can take it with you wherever you go to make sure you're comfortable and pain-free.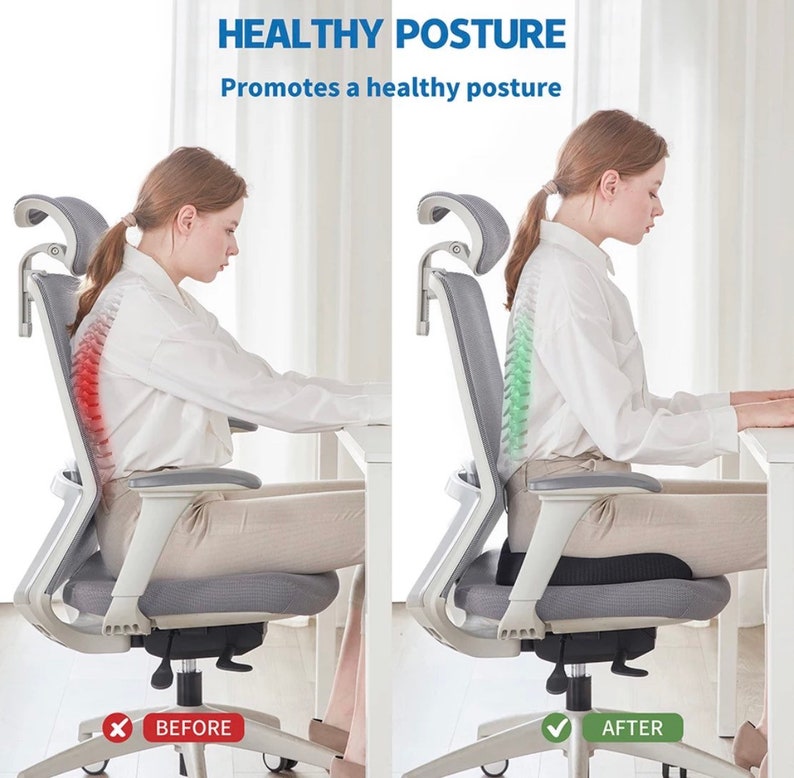 Enjoy the Benefits of a Massage Anywhere You Go
Not only does this cushion provide comfort and support, it also has a built-in massager to help further alleviate your pain. The massager can be powered by USB, making it convenient for use in the car or office.
The massager has two different vibration modes to choose from, so you can customize your massage experience to your liking.
Take a break from the stress of work or a long drive and let the cushion's massager soothe your muscles and ease your tension.
Easy to Clean and Maintain
We understand that life can get messy, especially when it comes to things we use on a daily basis. That's why we've made this cushion easy to clean and maintain.
The cover is made from a durable and breathable mesh fabric that is both washable and removable. Simply unzip the cover and throw it in the wash when it needs a refresh.
Keep your cushion looking and feeling like new with minimal effort.
SHOP WITH CONFIDENCE